Certificate of Authenticity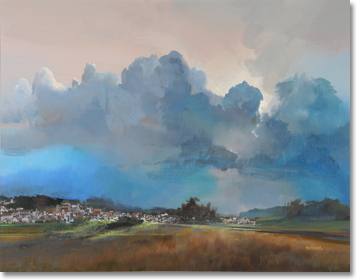 A COA ( Certificate of Authenticity ) must fully and accurately describe the work of art which it is authenticating, including but not limited to size, medium (painting, watercolor, limited edition print, etc.), date, title, edition size and so on. There should be no doubt that the COA describes one and only one work of art-- the one you are considering buying.
All COAs issued by John Berkey Art Ltd., will be signed by Demi Berkey, John Berkey's wife. All Artwork sold by John Berkey Art Ltd., is original art work owned by the John Berkey Estate or John Berkey Art Ltd. Having a signed and confirmed COA from John Berkey Art Ltd., will show that your art work is an Original John Berkey and was purchased legally.
If you have a COA that is not issued by John Berkey Art Ltd., or would like us confirm a painting is an original or was obtained legally, you can contact us through our "Contact" page.
By purchasing your original John Berkey art through John Berkey Art Ltd., you can be assured you are buying original and legally obtained artwork.